---
HIGH QUALITY MATERIAL:
use the high quality Stainless Steel and metal material  as components.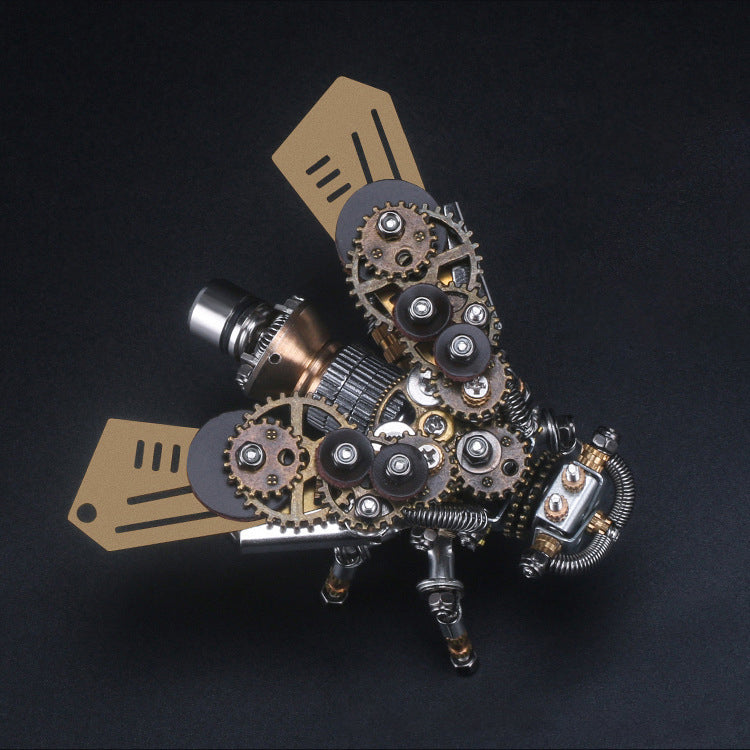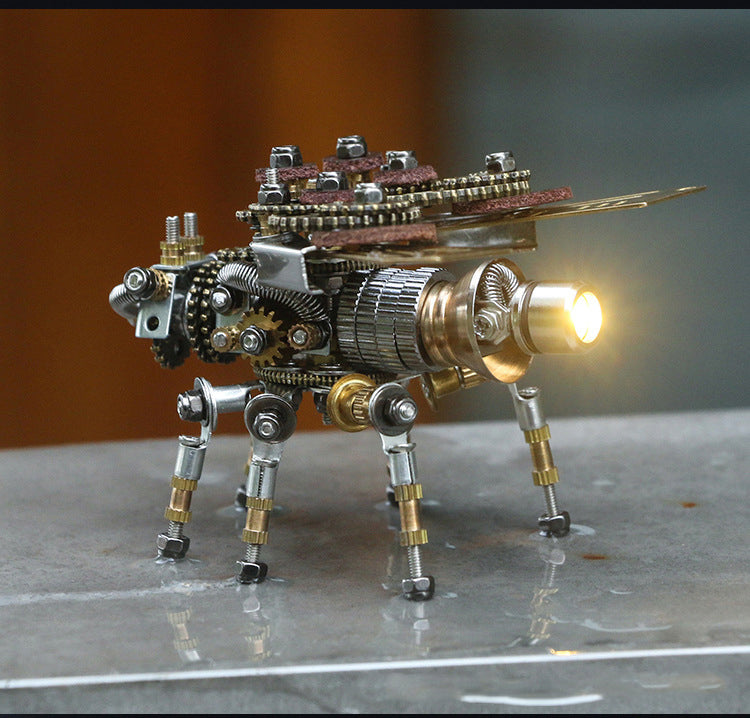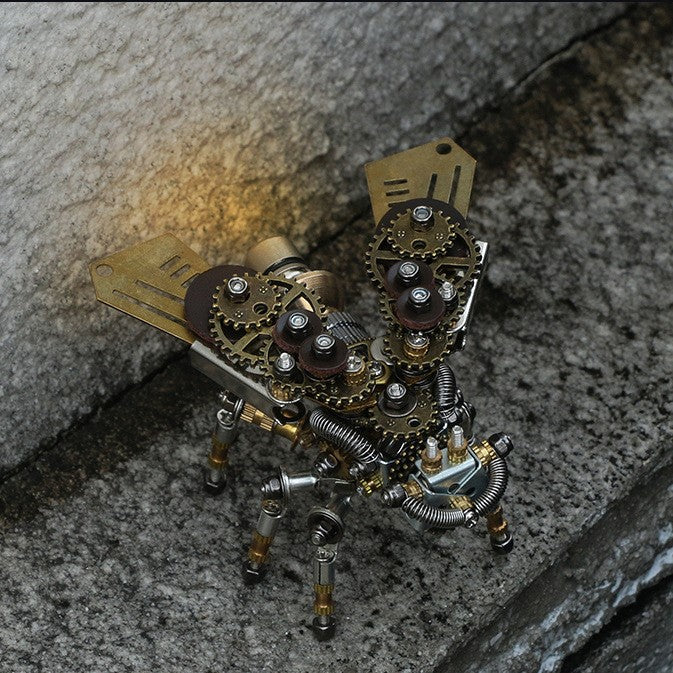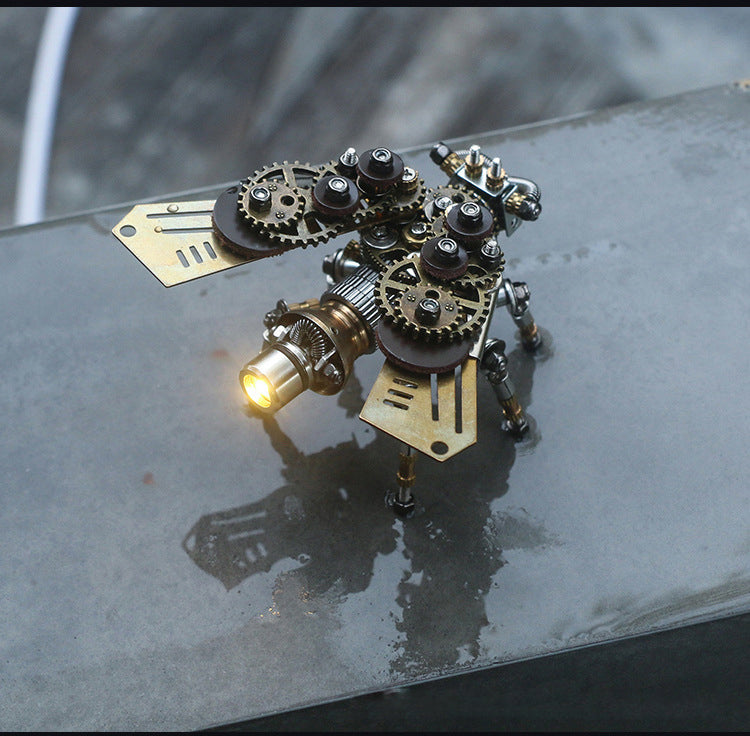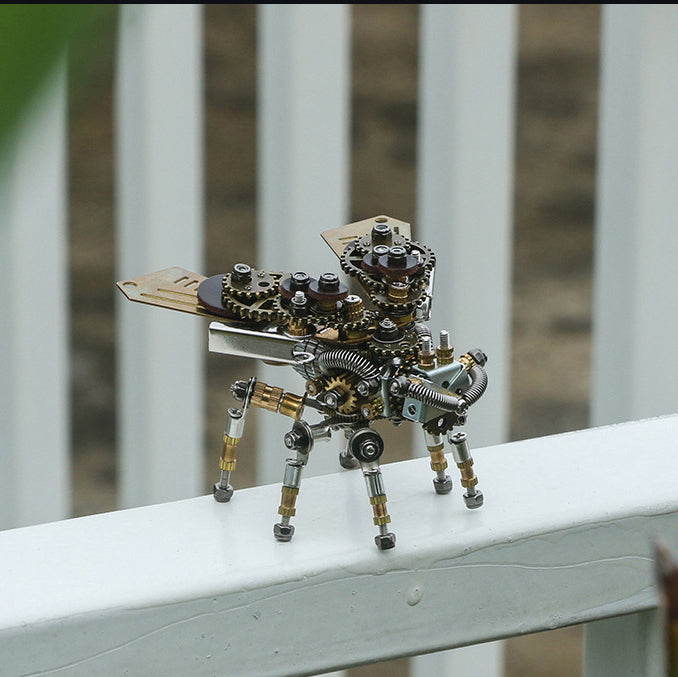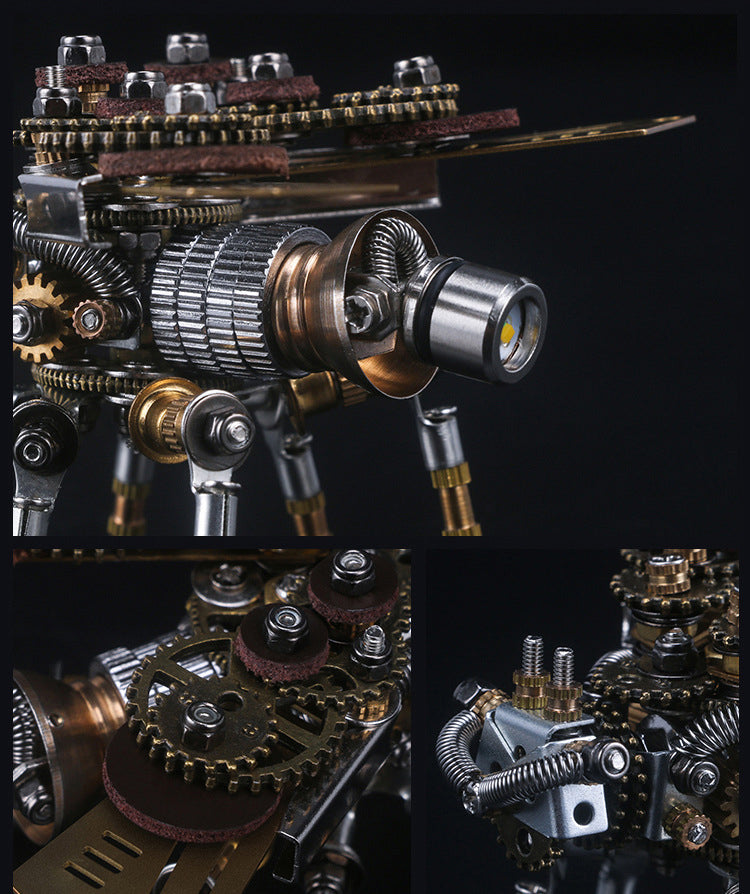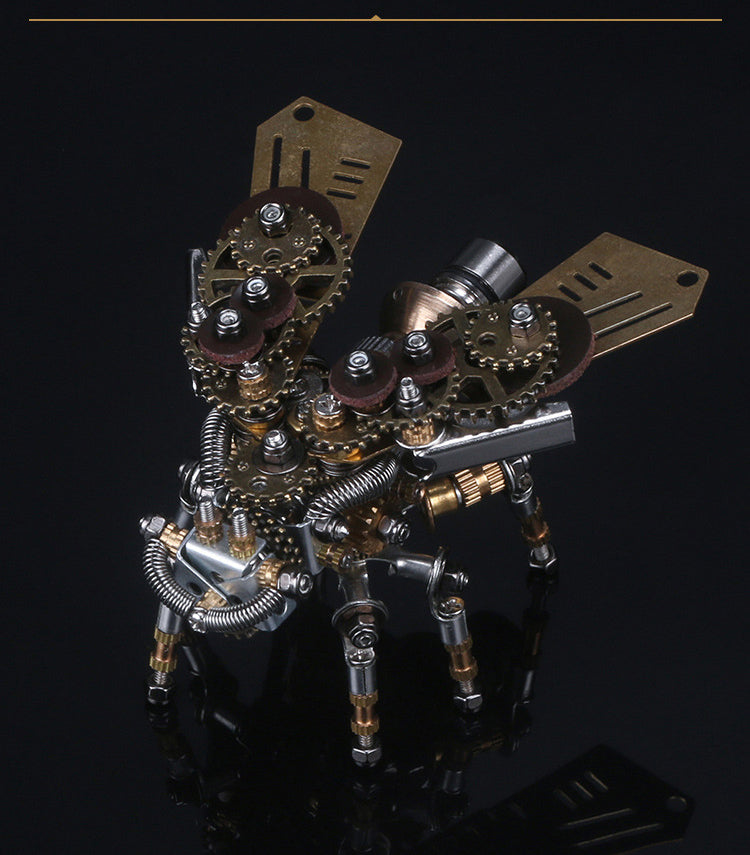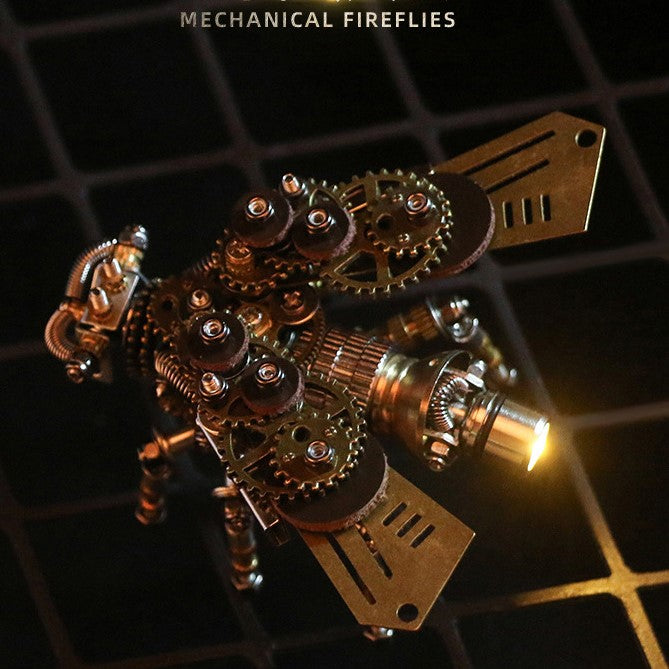 DIY MODEL KITS:
The product needs to be assembled according to the instructions, enjoy the process of assembly. It requires to assembly with patience and observation because it is a bit challenging, taking about 5-8 hours to be complete with the screw, pincer, small tools. No need glue or battery.

EDUCATIONAL TOYS:
Assembling mechanical models is especially beneficial for kids as it enhances creative thought skills, promotes critical thinking skills, develops problem-solving and reasoning skill. It combines both education and entertainment at the same time.

PERFECT DECORATION & GIFT:
It's very ideal gift for birthday, Christmas, Valentines, Thanksgiving, anniversary, party etc. At the same time, it is also a great choice for decorations or ornaments in office, living room, bedroom, coffee, etc.

NOTICE:
The edges of the product are sharp, so don't play with the baby to avoid injury. Please take carefully while assembling. It looks cool and creates a decent challenge for adults. The best choice for people who like crafts and DIY.
components quantity:       265pcs
weight:                               83g
size:                                    8*7*5cm
assemble time required:   3 hours at least
Why Trust Us:
• Tomantech Started in 2012
• Long years R&D and production support
• Paypal account started in 2012
• Money back Guarantee


We provide this manufacturer's warranty of 12 months from the date of purchase for all Tomanbox products. If you believe you have received a defective product, or are experiencing any problems with your product, please contact us.

This warranty strictly does not cover damages that arose from negligence, misuse, wear and tear, or not in accordance with product instructions (dropping the product, etc.).

If your product malfunctions or fails to perform, you may be eligible for a free replacement (Terms & Conditions apply).

To obtain service under this Warranty, please contact us with the following information in order to determine the problem and the most appropriate solution:

Proof of purchase
Photo/Video of the faulty product
Please clearly specify the issue with your purchased item. If the problem cannot be resolved, we will send you a replacement, or a full refund including all delivery charges.

Please provide a valid proof of purchase in your initial enquiry, such as your order number on our online store, or a receipt from an authorized retailer. Unfortunately, we cannot offer the warranty to products without proof of purchase.

Please note, to receive a free replacement, you may be asked to send the faulty product to TomanBox at no cost to you. Full warranty terms & conditions can be found below.
DETAILED LIMITED PRODUCT WARRANTY POLICY
This manufacturer's warranty is not intended to change or limit your right under the laws of the country in which you purchased TomanBox product. TomanBox warrants our products against defects in material or workmanship for a period of two (2) years from the original date of purchase of the product by a consumer (the "Warranty Period"). TomanBox does not warrant and is not responsible for any other product or device made by anyone other than TomanBox. If a material or workmanship defect arises with regard to any TomanBox product, and a valid claim is received within the Warranty Period, we will at our option: (i) repair the TomanBox product using new or refurbished parts; (ii) replace the TomanBox product with a new or refurbished TomanBox product; or (iii) refund the purchase price of the defective TomanBox product. You may also have other legal rights under the applicable local consumer protection law.

For the purposes of this limited warranty, "refurbished" means a product or part that has been substantially returned to its original specifications. In the event of a defect, these are your exclusive remedies.

Except for the limited warranty expressly set forth above or to the extent restricted or prohibited by applicable law, TomanBox expressly disclaims any and all other warranties express or implied, including any warranty of quality, merchantability or fitness for a particular purpose and you specifically agree that TomanBox shall not be liable for any special, incidental, indirect, punitive or consequential damages for breach of any warranty of any type on any TomanBox product. For the avoidance of doubt, the limited warranty does not cover damages that arose from negligence, misuse, wear-and-tear or failure to follow the product instructions (e.g. dropping the product etc.). In addition to and without limiting the generality of the foregoing disclaimers, the limited warranty does not, under any circumstances, cover the replacement or cost of any electronic device (including but not limited to any mobile phone devices) or personal property inside or outside of the TomanBox product.